HiFiBerry DAC+ ADC
Availability:
out of stock
0 item(s)
Product Code:
4260439550583
Product Dimensions and Weight
Product Weight: 0.0500KG
Sales price without tax
48,31 €
Description
HiFiBerry DAC+ ADC
The HiFiBerry DAC+ ADC is a high-resolution digital-to-analog and analog-to-digital converter for the Raspberry Pi (newer models with 40 pin GPIO connector). This is a special sound card for the Raspberry Pi, optimized for one specific use case: the best audio playback quality. It is specifically designed for applications that do not only need playback, but also recording functionalities.
Facts
Stereo input and output
Dedicated 192kHz/24bit high-quality Burr-Brown DAC
Dedicated 192kHz/24bit high-quality Burr-Brown ADC
Hardware volume control for DAC. You can control the output volume using "alsamixer" or any application that supports ALSA mixer controls.
Connects directly to the Raspberry Pi, no additional cables needed
No soldering, comes as a pre-fabricated kit. You just plug it onto the Raspberry Pi, it is conform to the Raspberry Pi hardware-attached-on-top (HAT) specification.
Compatible with all Raspberry Pi models with a 40-pin GPIO connector
Directly powered from the Raspberry Pi, no additional power supply
Three ultra-low-noise linear voltage regulators for optimal audio performance
HAT compliant, EEPROM for automatic configuration
Gold plated RCA output connectors
Comes with all components required to mount it. We include 4 M2.5x12mm spacers to fix the board onto the Raspberry Pi
Audio input requires updated Linux kernel
Hardware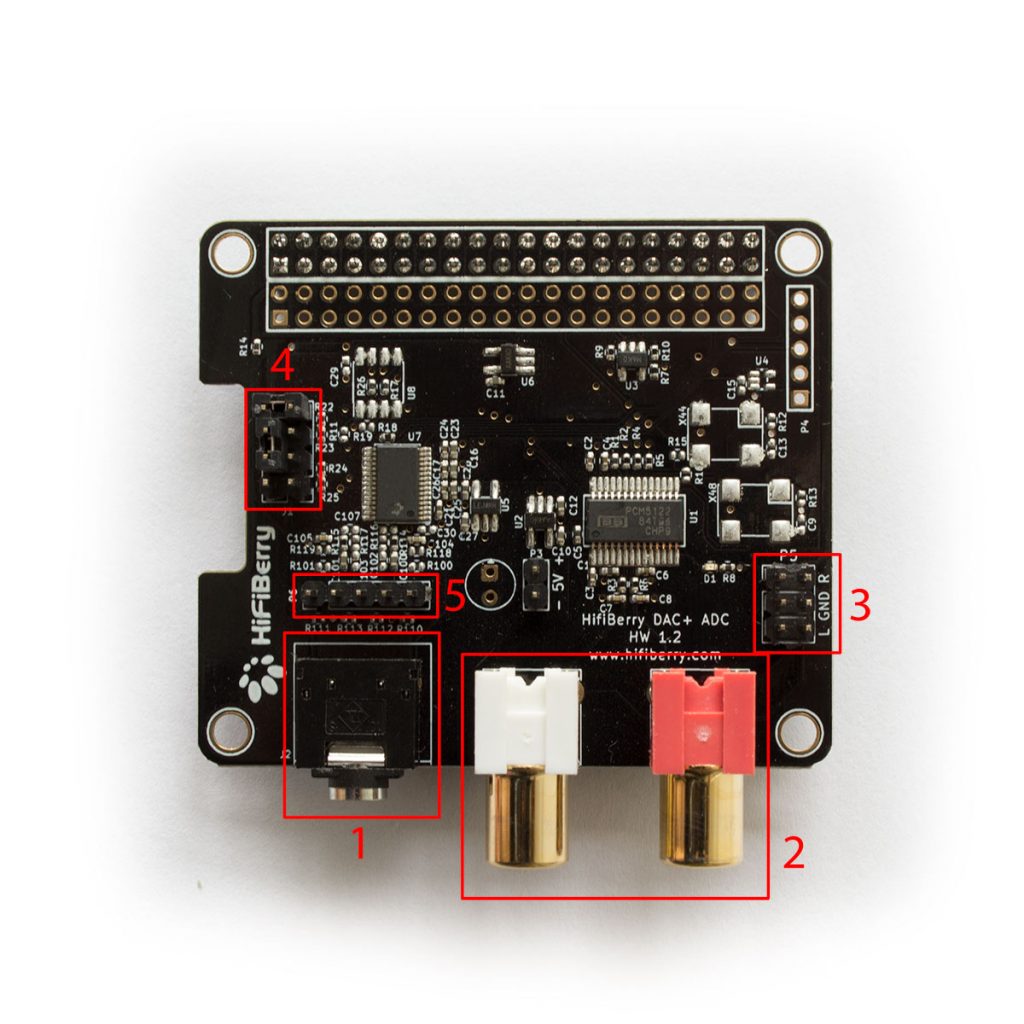 Note that the actual board might look a bit different. Layout and components might change without further notice. We do not guarantee a specific PCB layout or specific components.
Reviews